B. Cahill, Inc.
Fine Woodworking Since 1988
B. Cahill, Inc. has crafted fine furniture and cabinetry for over 20 years. In addition to constructing new furniture and cabinetry we also repair furniture and restore antiques.
Right reception desk of pair.
Left reception desk of curved pair.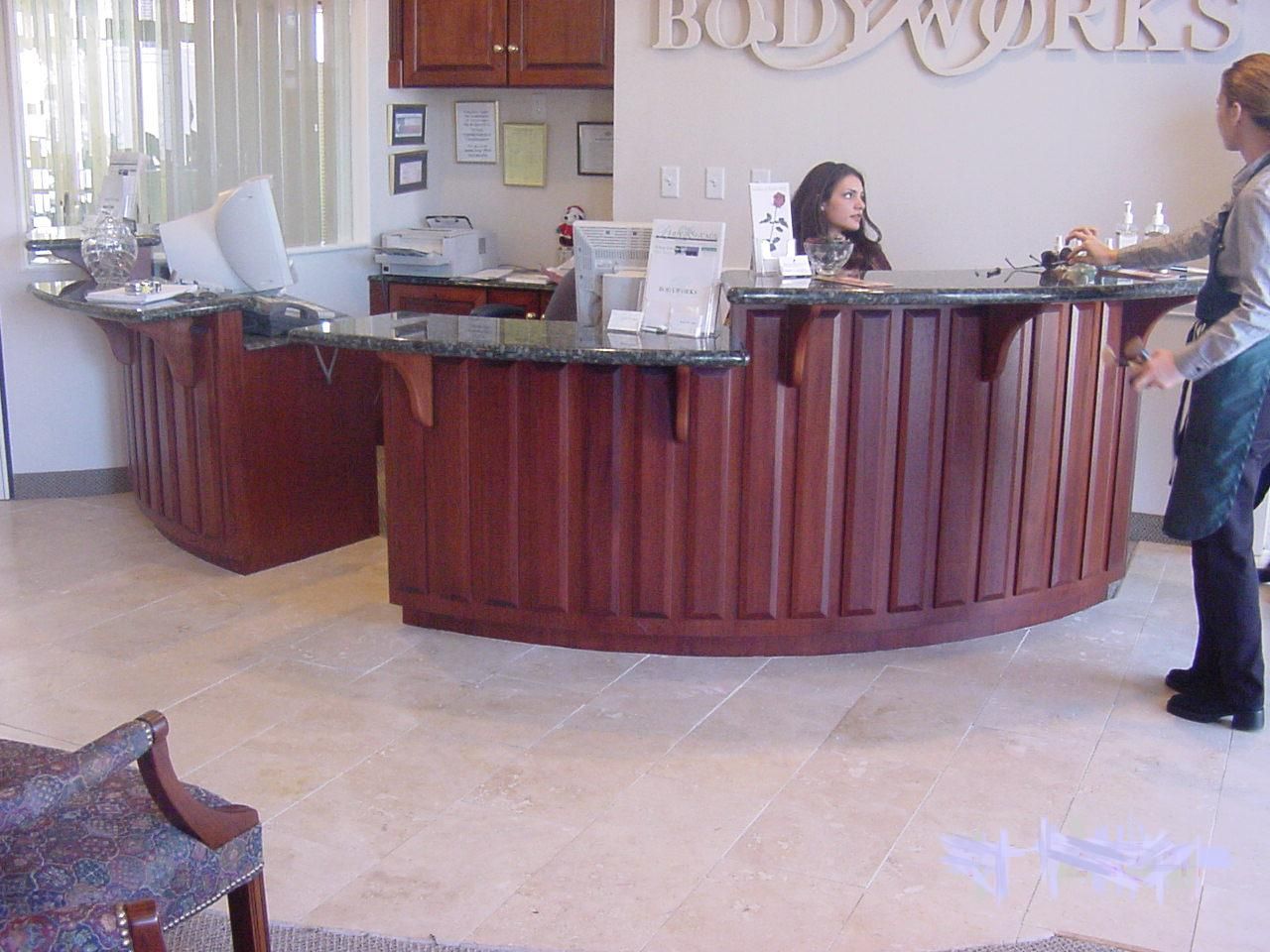 Both curved reception desks as viewed from entry.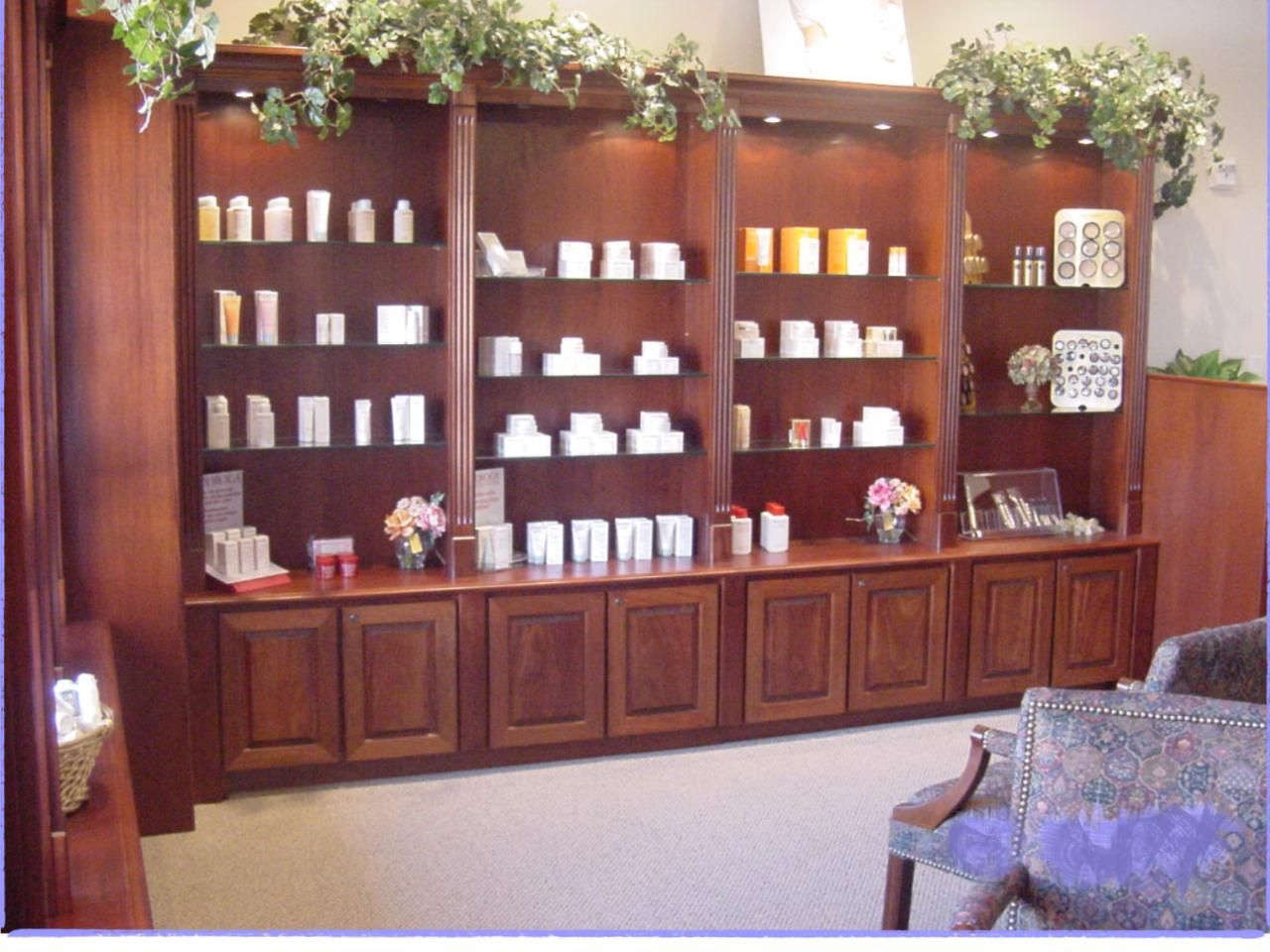 Display cabinets show products for clients to purchase.


This commercial reception area consists of two reception desks and two display cabinets. All cabinetry is constructed of mahohany with a lacquer finish and hand rubbed wax.

Brian Cahill
bcahill@bcahill.com