B. Cahill, Inc.
Fine Woodworking Since 1988
B. Cahill, Inc. has crafted fine furniture and cabinetry for over 20 years. In addition to constructing new furniture and cabinetry we also repair furniture and restore antiques.
Home
|
About Us
|
Contact Us
|
Site Map
|
Photo Gallery
There is a piece of furniture missing in today's gallery of furniture. That piece is an audio/video cabinet that does not look like an A/V cabinet. Now that flat panels televisions are mounted on the wall there is a need for specialized cabinetry to house the equipment required for the television to function. A surround sound receiver, cable/satellite box, and DVD player are the minimum required and space for additional expansion is needed. In addition to style, the function must be considered due to the constant heat produced by this equipment even when not in use. This versatile design concept solves the technical problems while the decorative needs of the client are met.

Black lacquered ash cabinet with birds eye maple top.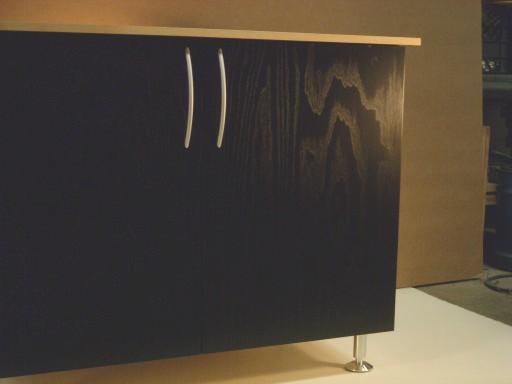 Black lacquered ash is reminiscent of high-end stereo speaker cabinets.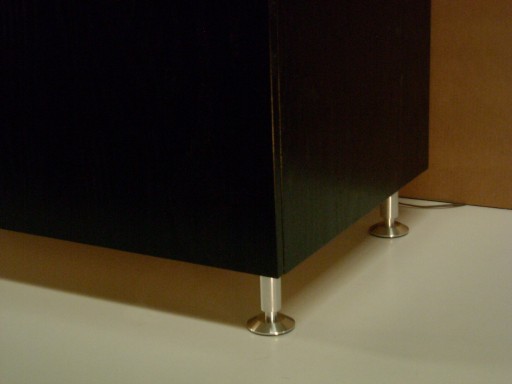 Machined aluminum feet have a contemporary look are adjustable.



Bun feet and black lacquer combine traditional and contemporary style.



Choose hardware pulls to compliment the rooms decor.


Ventilation is design into the cabinet. Cut-outs for silent fans are standard.
Wiring cut-outs allow the back to be removed for ease of installation.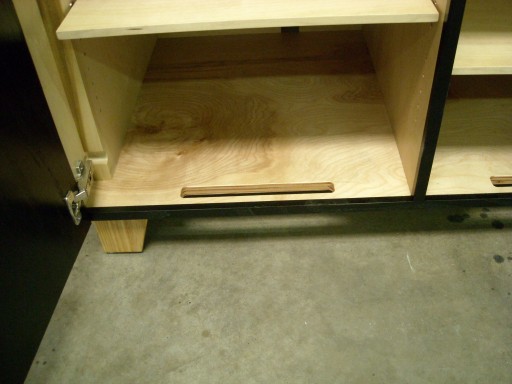 Cool air enters the front behind closed doors through vents in base.
Hot air is exhausted through the back at the top of the cabinet.



Machined aluminum legs, traditional bun feet, wedge bun feet,
and bracket feet are several of many options.



Several design details are incorporated in these cabinets. One detail in this design is that the interior is built to rack rail specifications, 19-1/8" wide and 8 and 16 spaces high, and/or adjustable shelves. Depth inside clear is 23" with adj. shelves or 20" with rack rails. This dimension is critical to audio/video designers and installers because it allows for today's equipment. Another detail is that the back in removable, wire chase is integrated, and cutouts for quiet exhaust fans and fresh air inlets are included. This allows the doors to remain closed without overheating and damaging the equipment. Silent fans and thermostat controllers are available.

Another design detail is the doors style can change, the feet can change, the top can change, the wood and finish can change while the design dimensions remain constant. This allows designing for efficiency by standardizing dimensions for tooling and fixtures. Raised panel doors to Shaker style, ultra modern to traditional, stained wood or painted, the options are endless.

True bench made furniture with attention to details, choice of woods, style, and finishes are what sets this apart from other furniture. Enter the Audio / Video Furniture pages to see designs, details, and options.


Brian Cahill
bcahill@bcahill.com