B. Cahill, Inc.
Fine Woodworking Since 1988
B. Cahill, Inc. has crafted fine furniture and cabinetry for over 20 years. In addition to constructing new furniture and cabinetry we also repair furniture and restore antiques.
Home
|
About Us
|
Contact Us
|
Site Map
|
Photo Gallery
Built in entertainment center with new television.

Built in entertainment behind bi-fold doors before replacement.



Entertainment center empty and ready for demolition.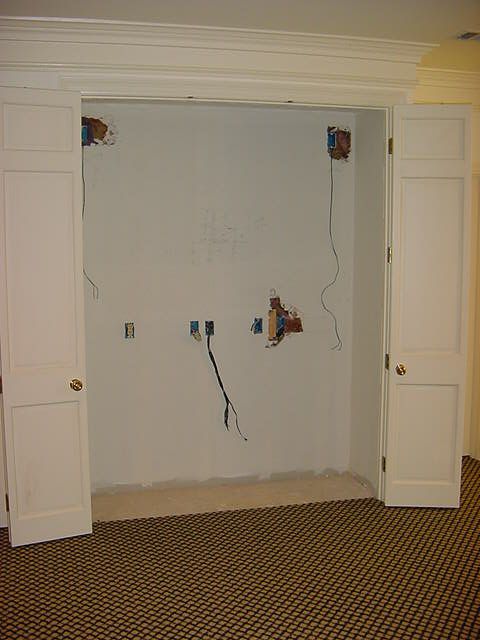 Existing cabinet removed and opening ready for new cabinet.
New cabinet installed and equipment in place. Lower doors hide speakers, sub speaker, and storage drawers.




Brian Cahill
bcahill@bcahill.com